Strobe light: old but in good working order. Variable speed from 200 beats per minute to very fast (too fast to count).

Approximate cost to post within Australia - $15. This is location dependent and will be confirmed after sale.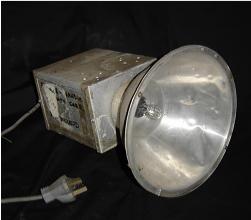 Traffic Lights - four off

500W Follow Spot - Strand Lighting

In good working order with brand new, never-been-used globe (P28S 559C - cost $50 new)

Includes clamp for mounting on overhead racking.

Approximate cost to courier within Australia $35. This is location specific and will need to be confirmed after sale.

There are two different types of traffic lights.
The first is the more modern type with a cast zinc body and a single securing wingnut.


The second type is the older fabricated body type, with two securing wingnuts



All lights have 100W Edison screw bulbs.

All four traffic lights have steel clamps for securing to a light pole or similar.



Each individual coloured light is wired separately to a standard Australian three pin plug.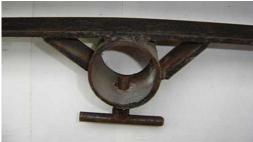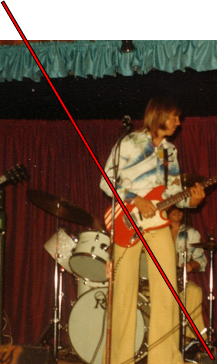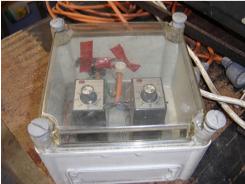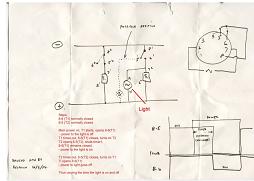 Two timers (0-60Sec) control the one light socket.
The device turns all the lights on or off for periods varying from 1 to 60 seconds.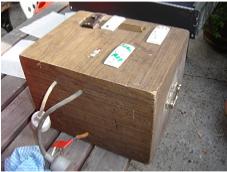 Two rotary switches (12 seconds per revolution and 8 minutes per revolution) flash the three lights in succession - red yellow, green.

The is also a microswitch on the top of the box that allows foot operation to turn all lights on or off.

A limit switch was also hooked up to the drummer's bass drum pedal, so that the lights would flash on or off in time with the beat.